Coral Sea Urchin Shell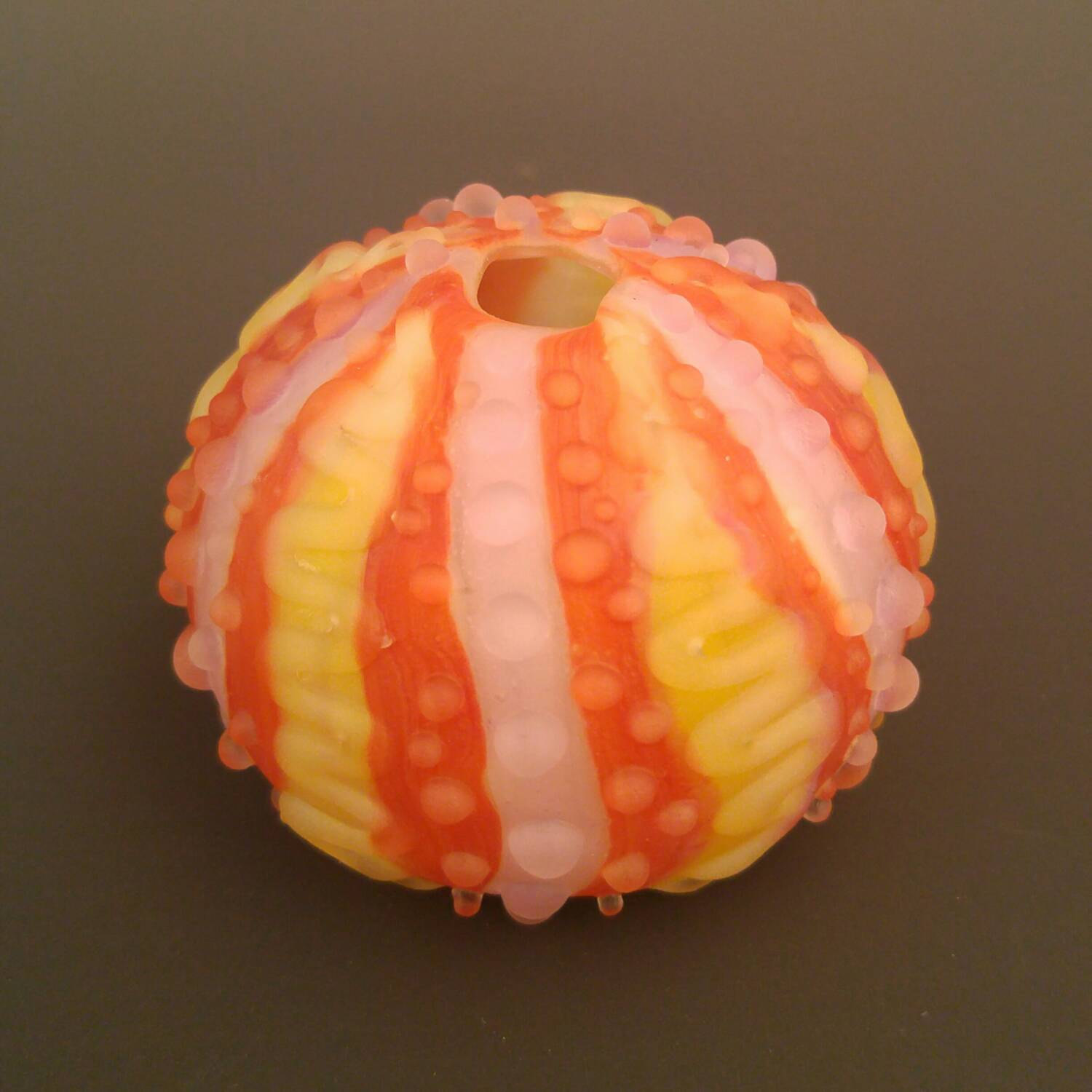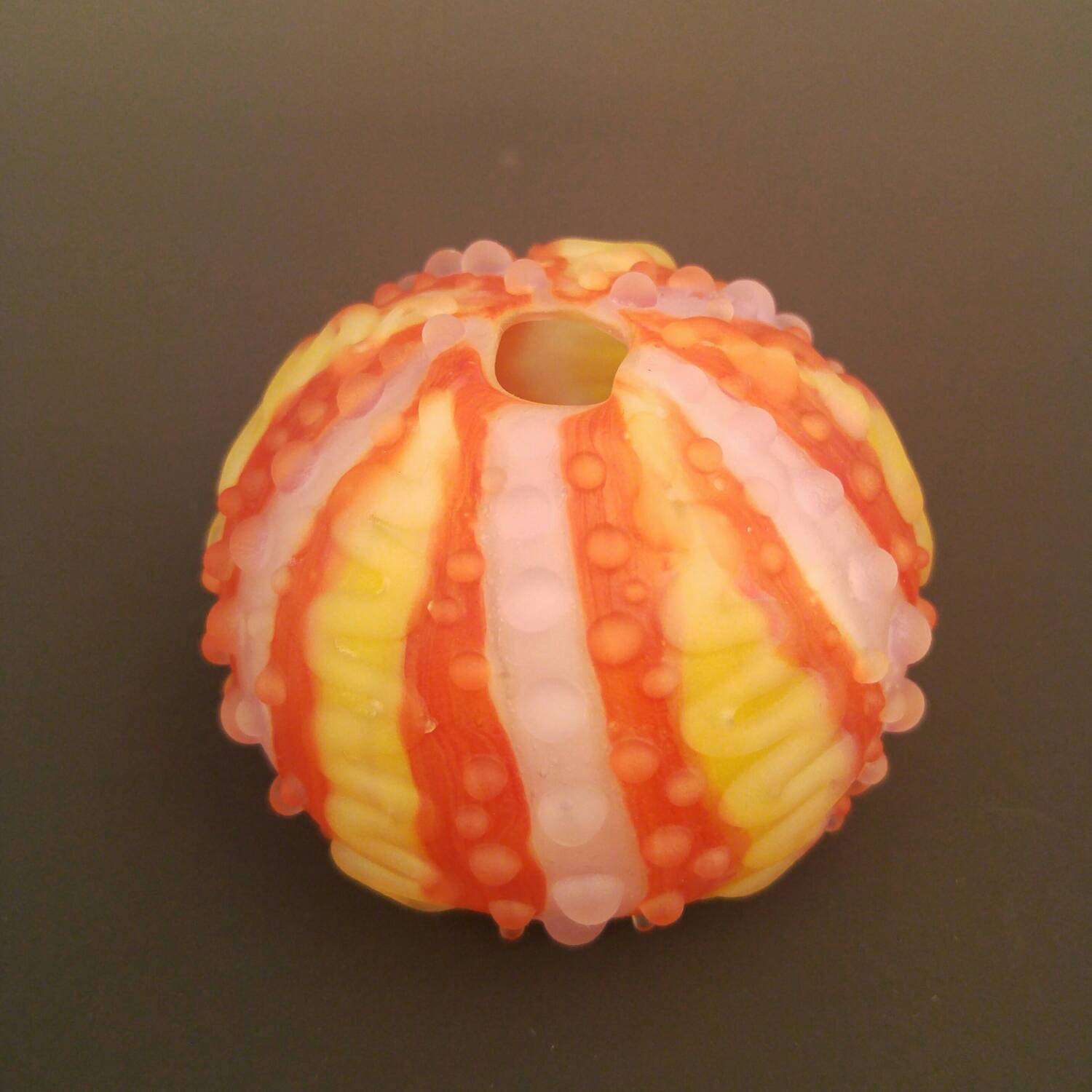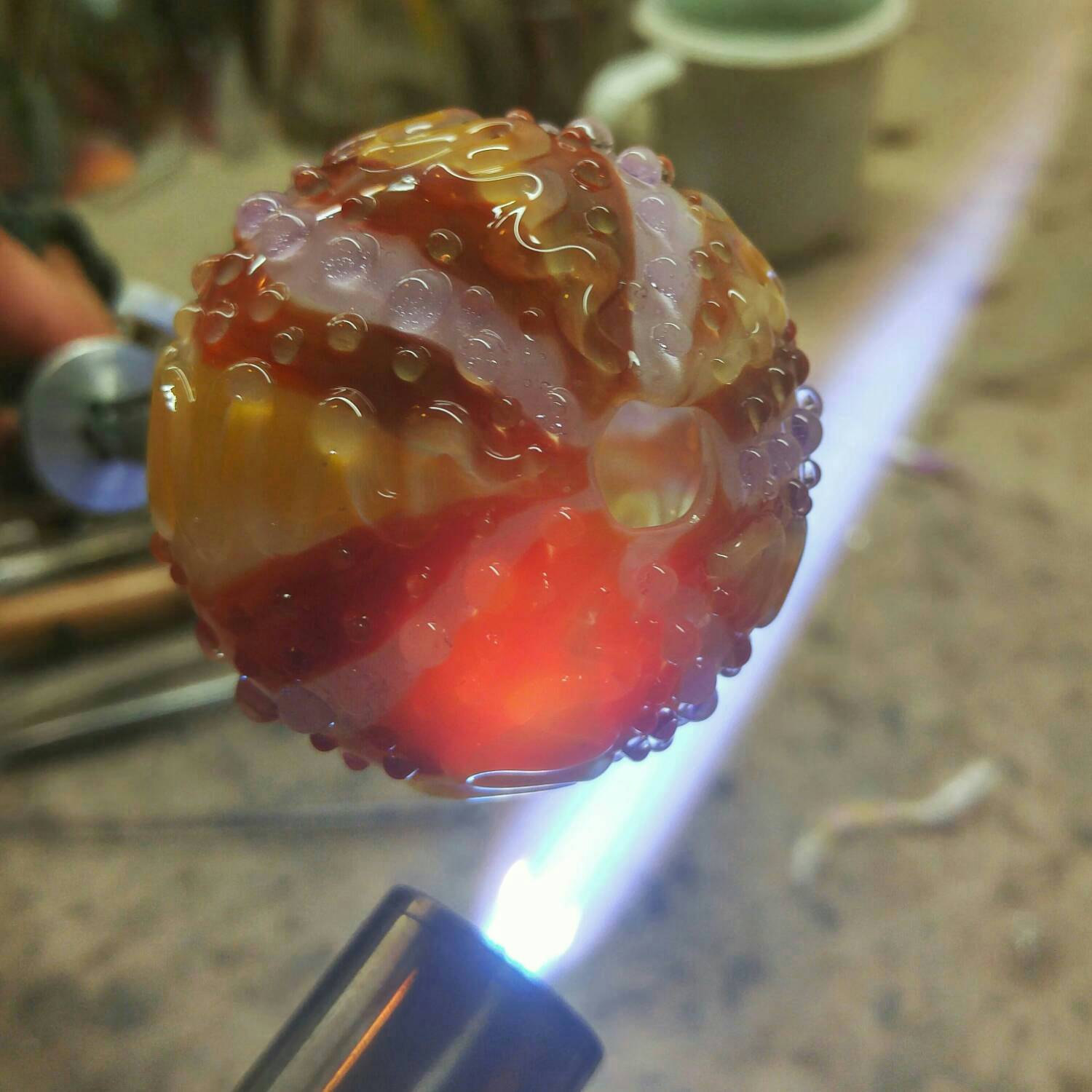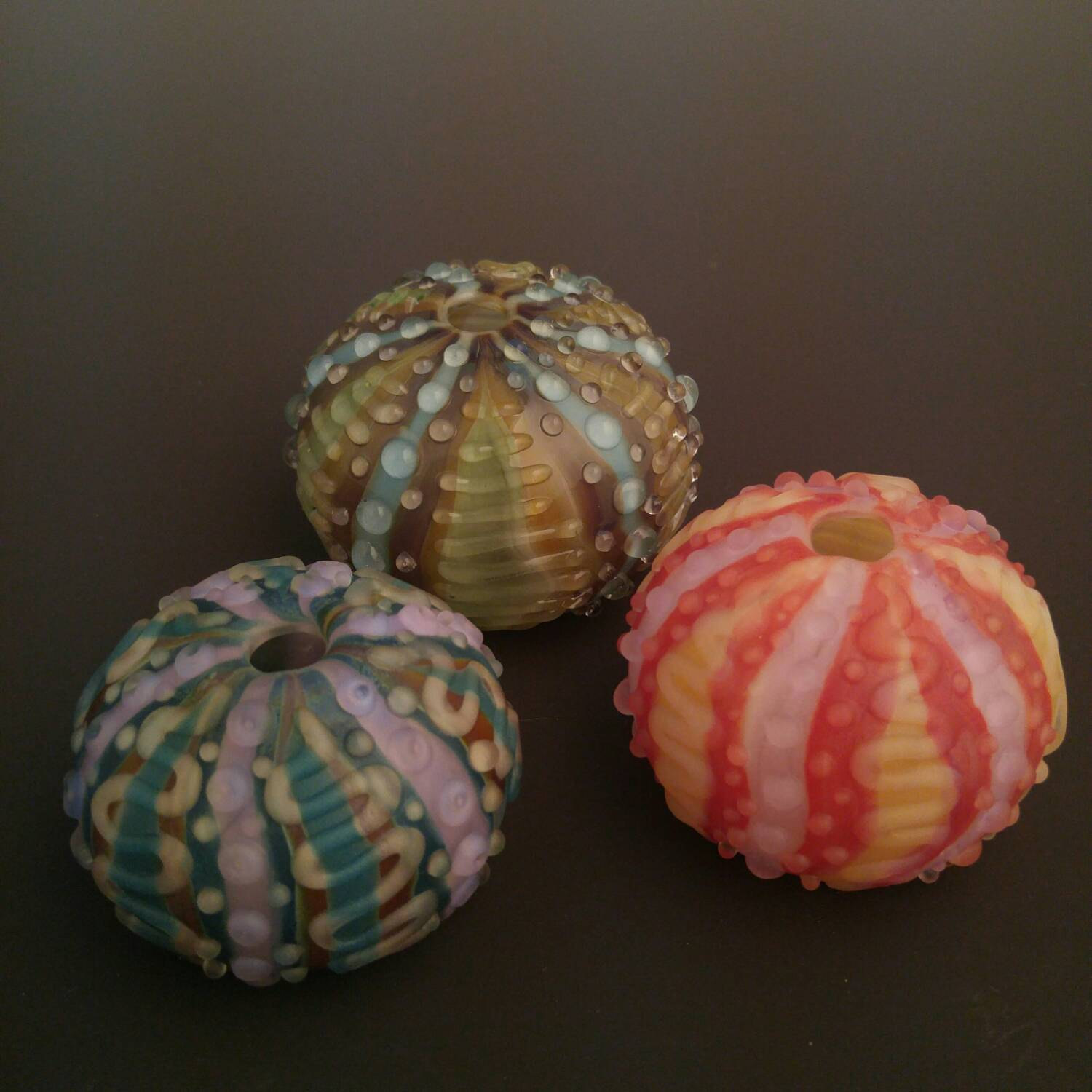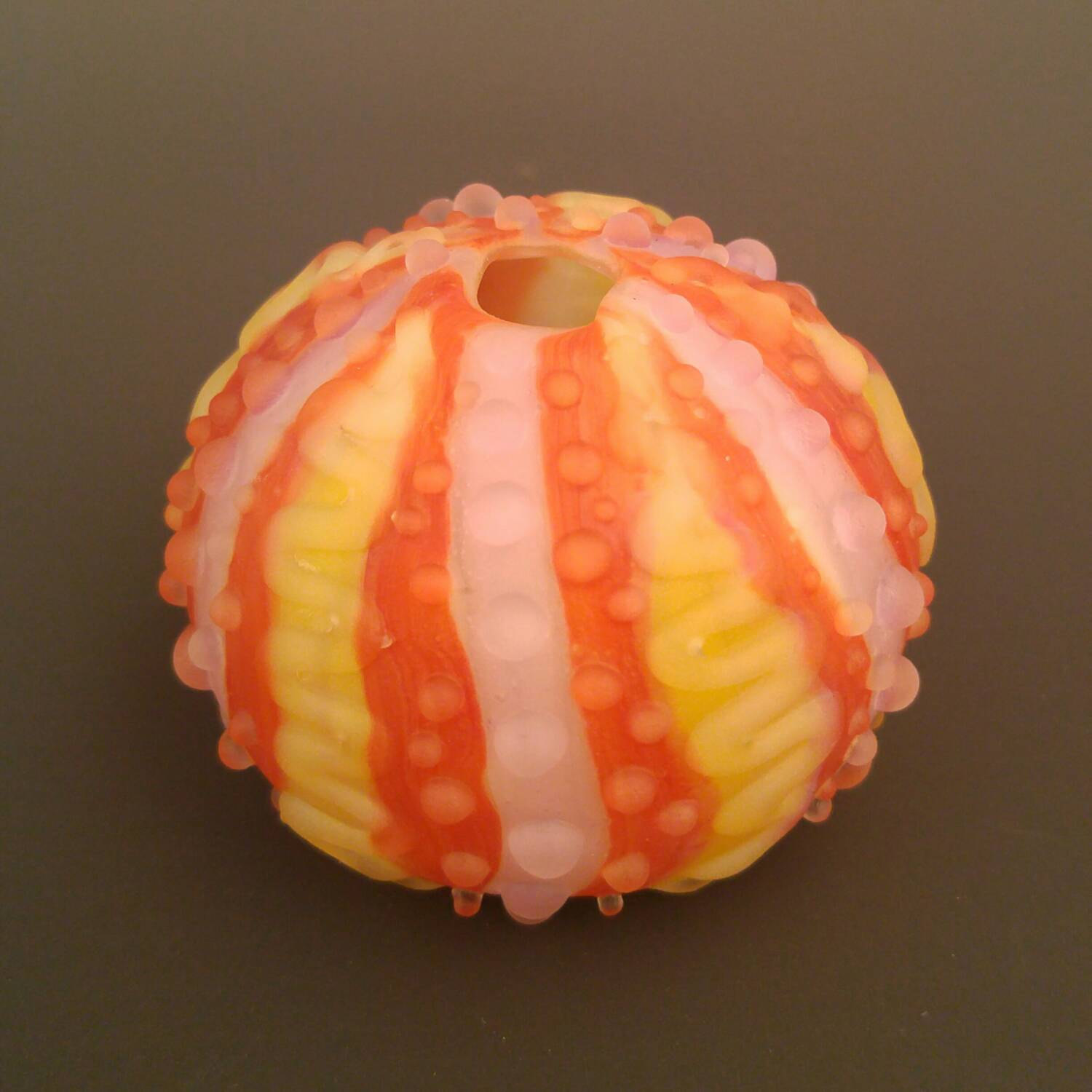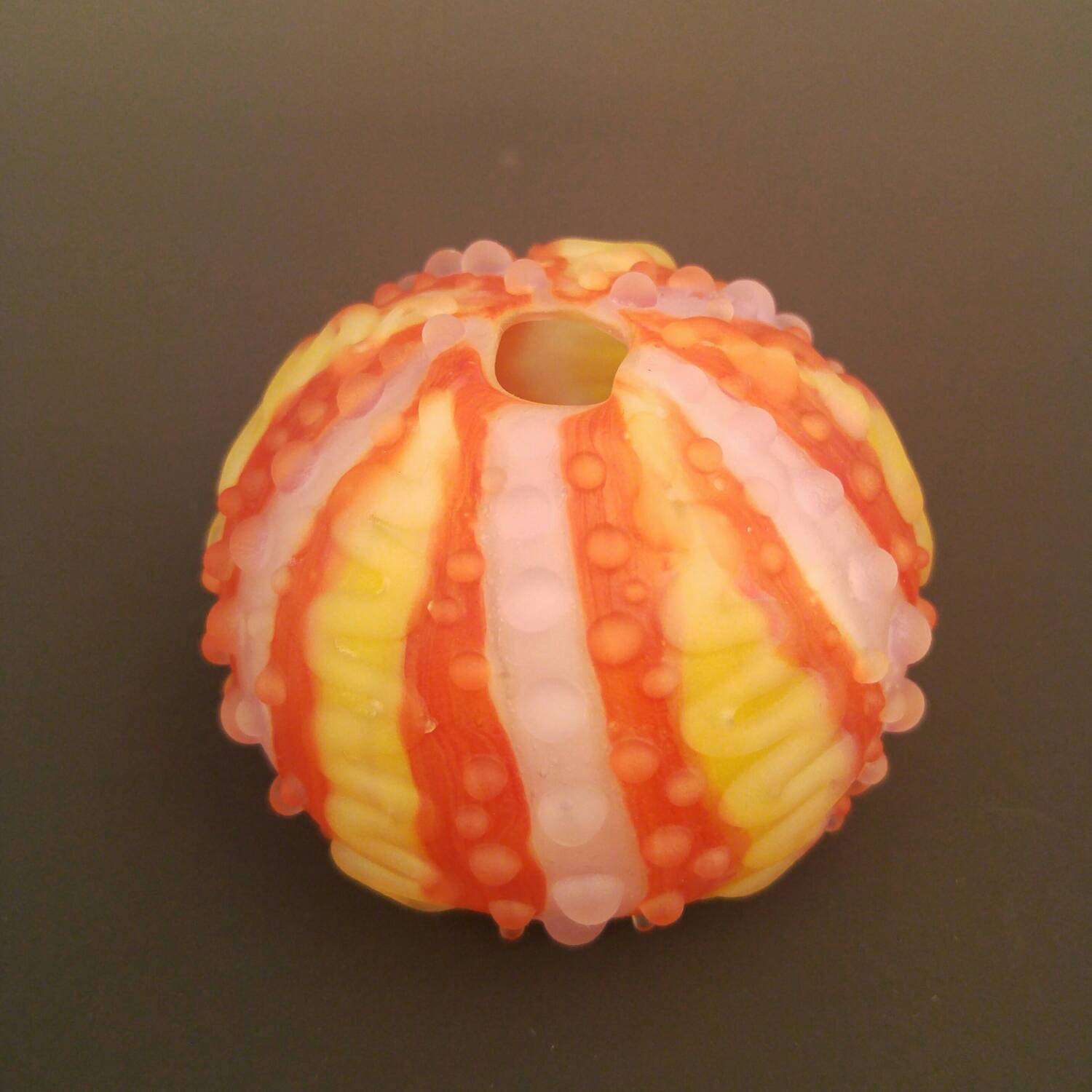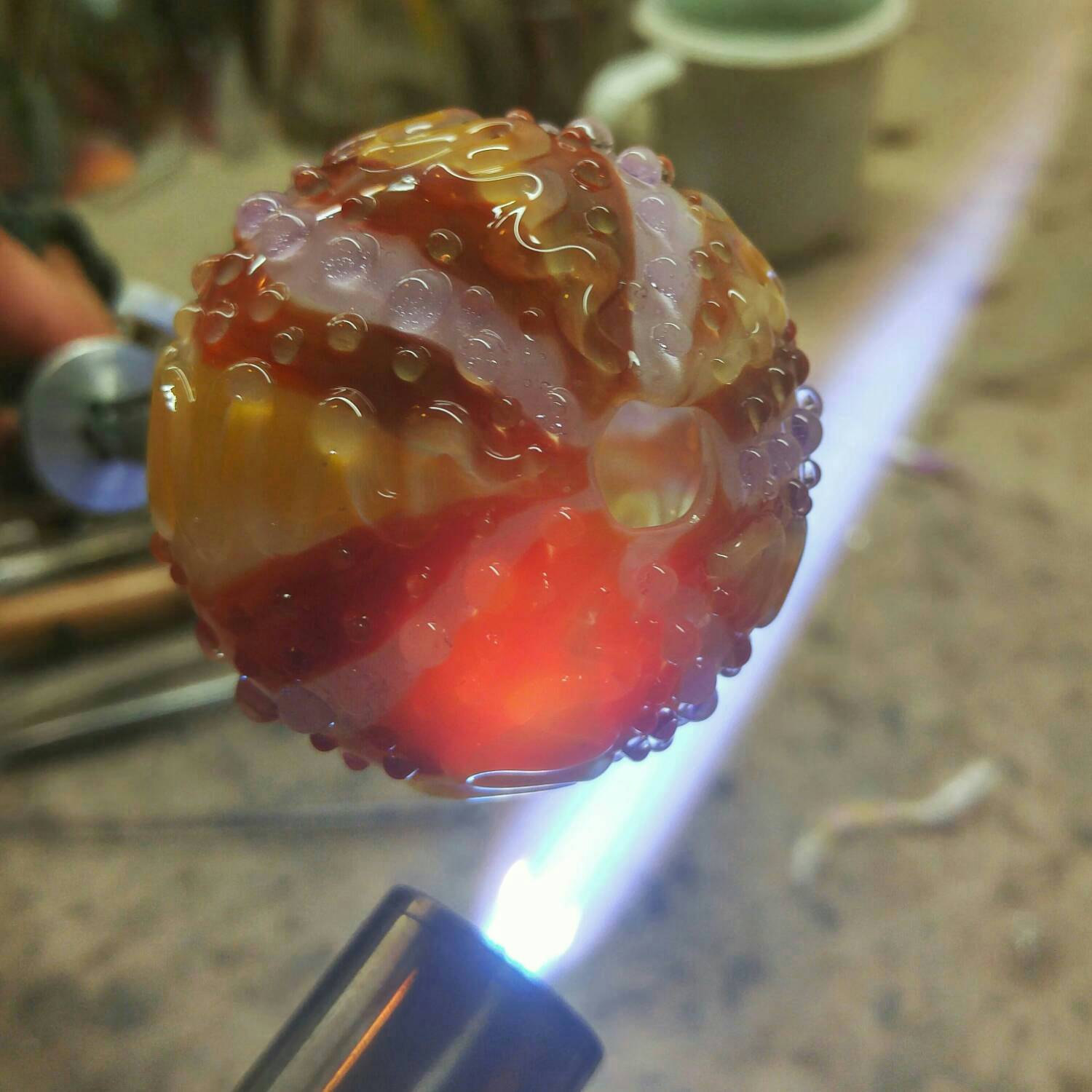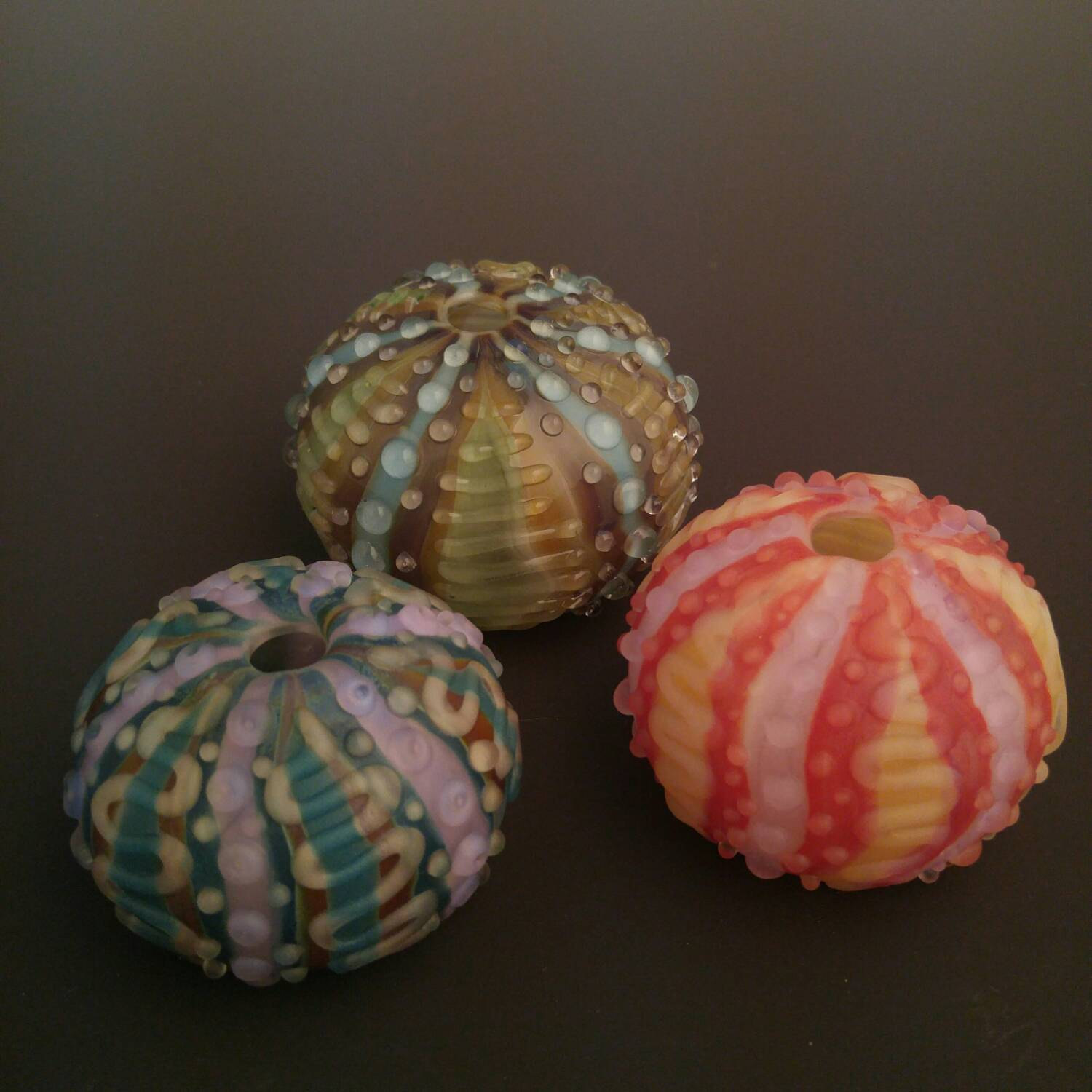 sold out
Coral Sea Urchin Shell
This sea urchin shell is completely made of glass! It is truly unique and a beautiful piece to add to any collection. When holding it you can appreciate the color, texture, and size. You can display it sitting or hang it with an air plant. The top has a small opening (approx. 1/2") and a little bit larger opening on the bottom (approx. 1").

Process: After blowing the shell into its form I added my design to the outside. Each dot and line that you see on the shell was added by hand using a torch and a rod of clear glass. Once I completed the shell and let it cool down in the kiln it was then sandblasted and rubbed with mineral oil. This is what gives it a matte look instead of the shine you are used to seeing with glass.
The over all size of the shell is 2" x 2.75" x 2.75"