Oil Decanter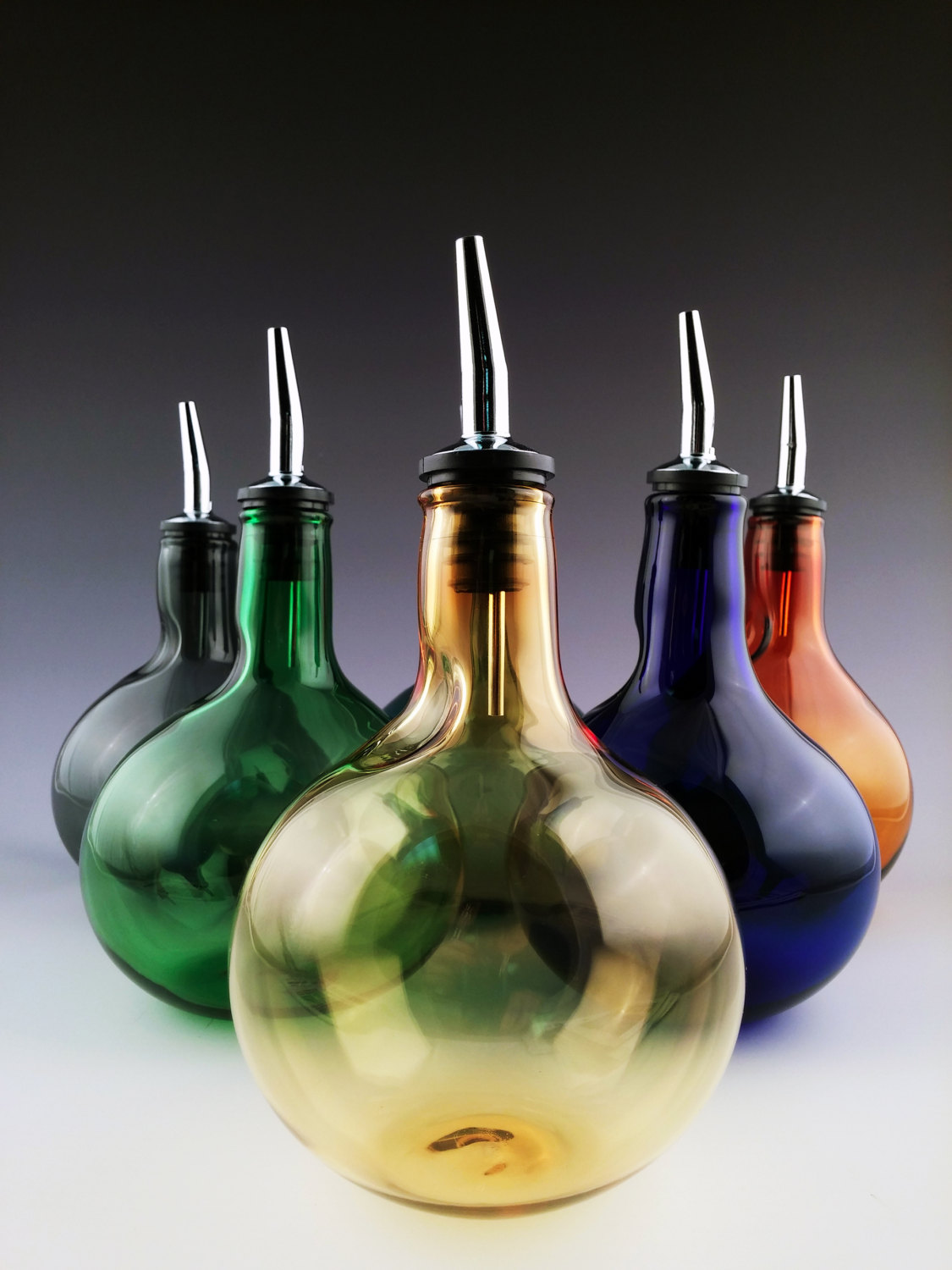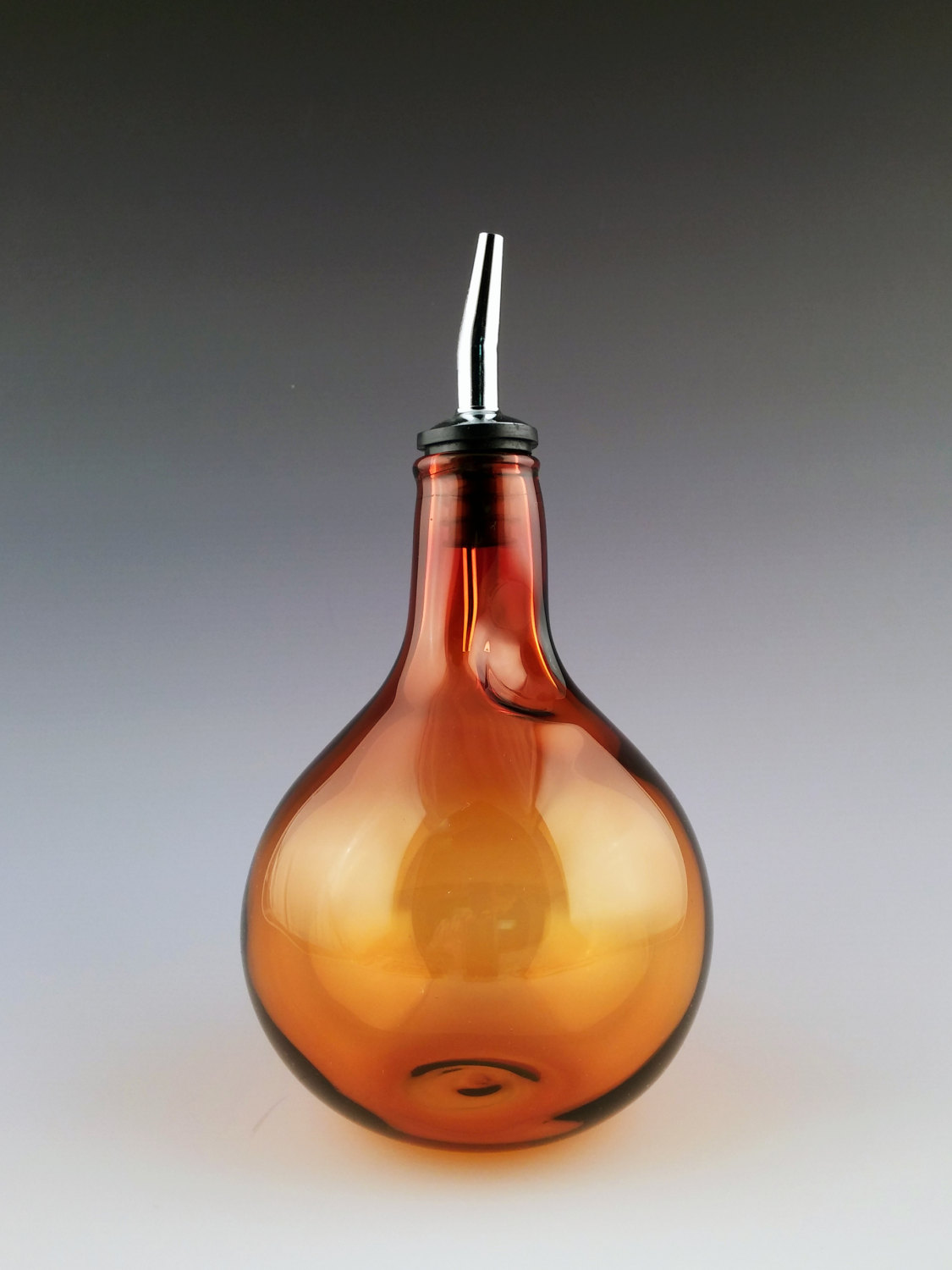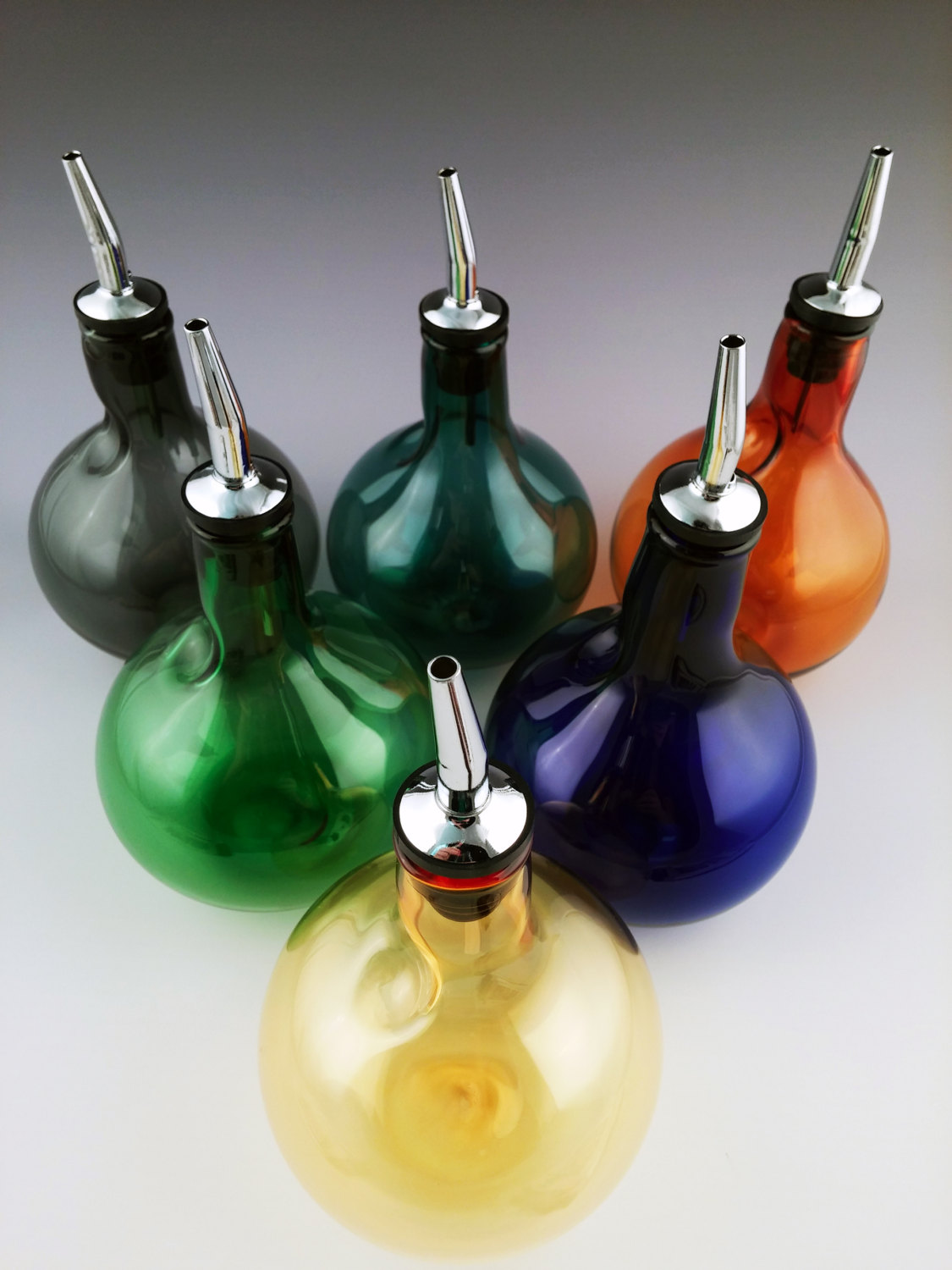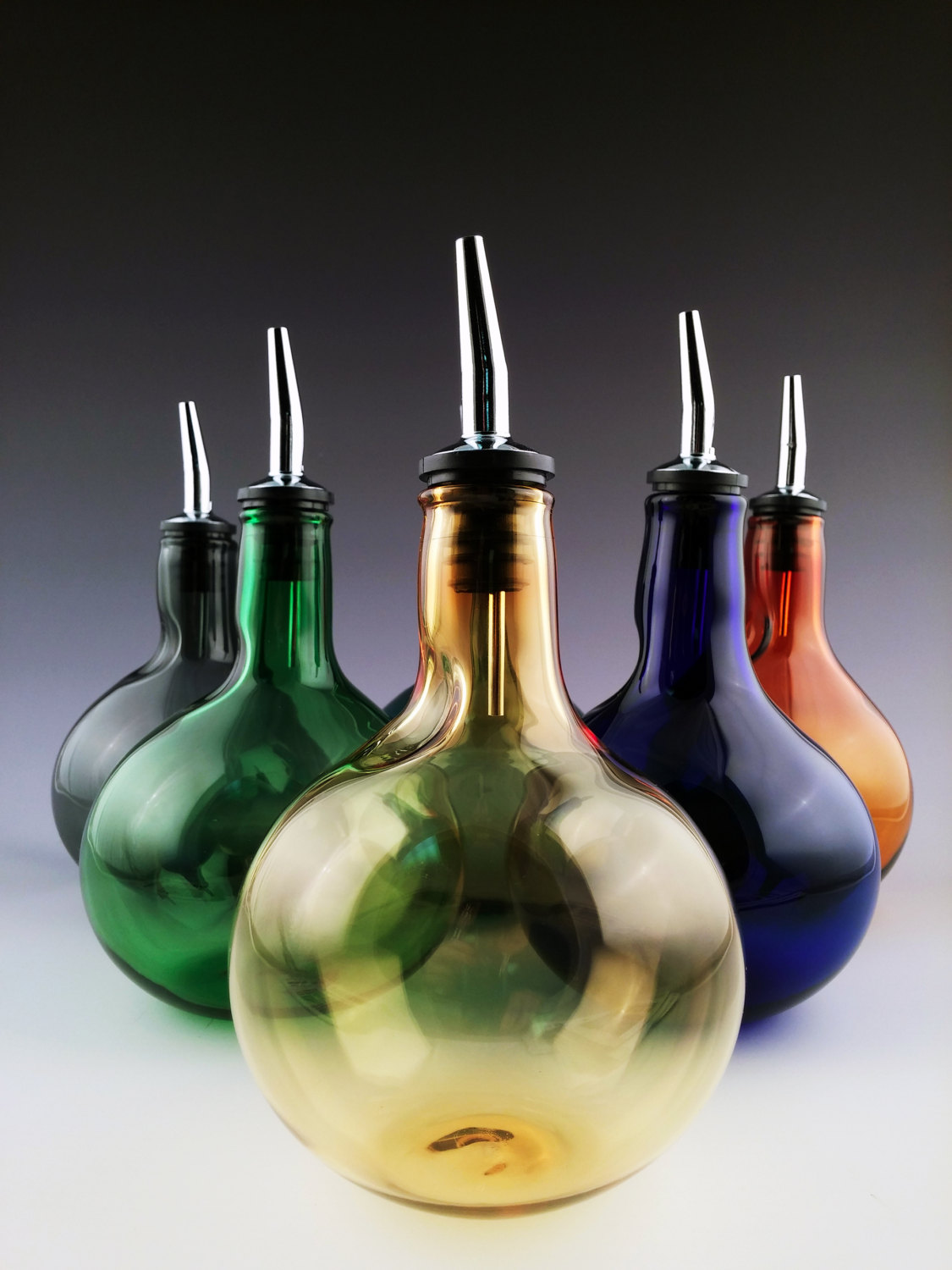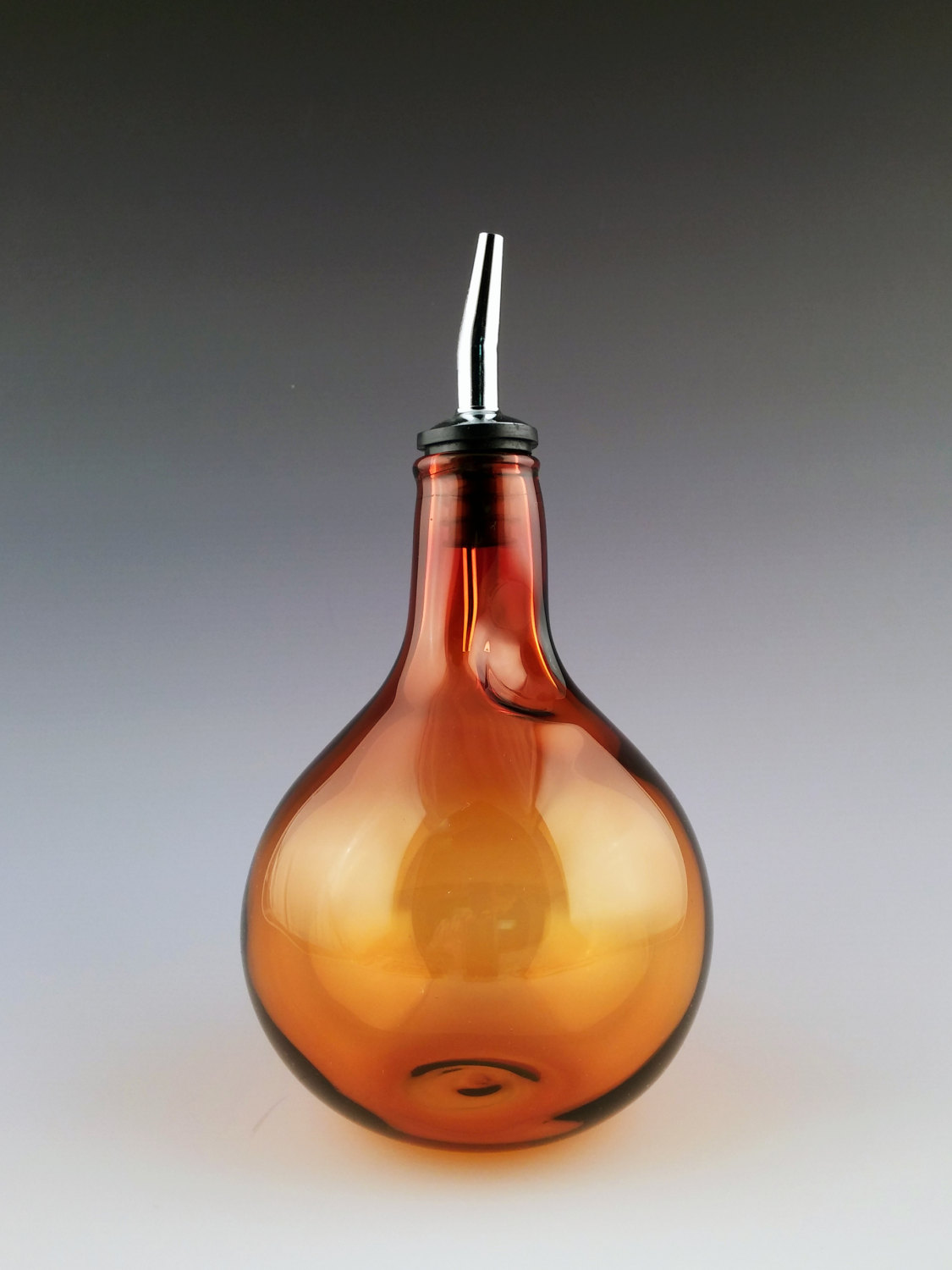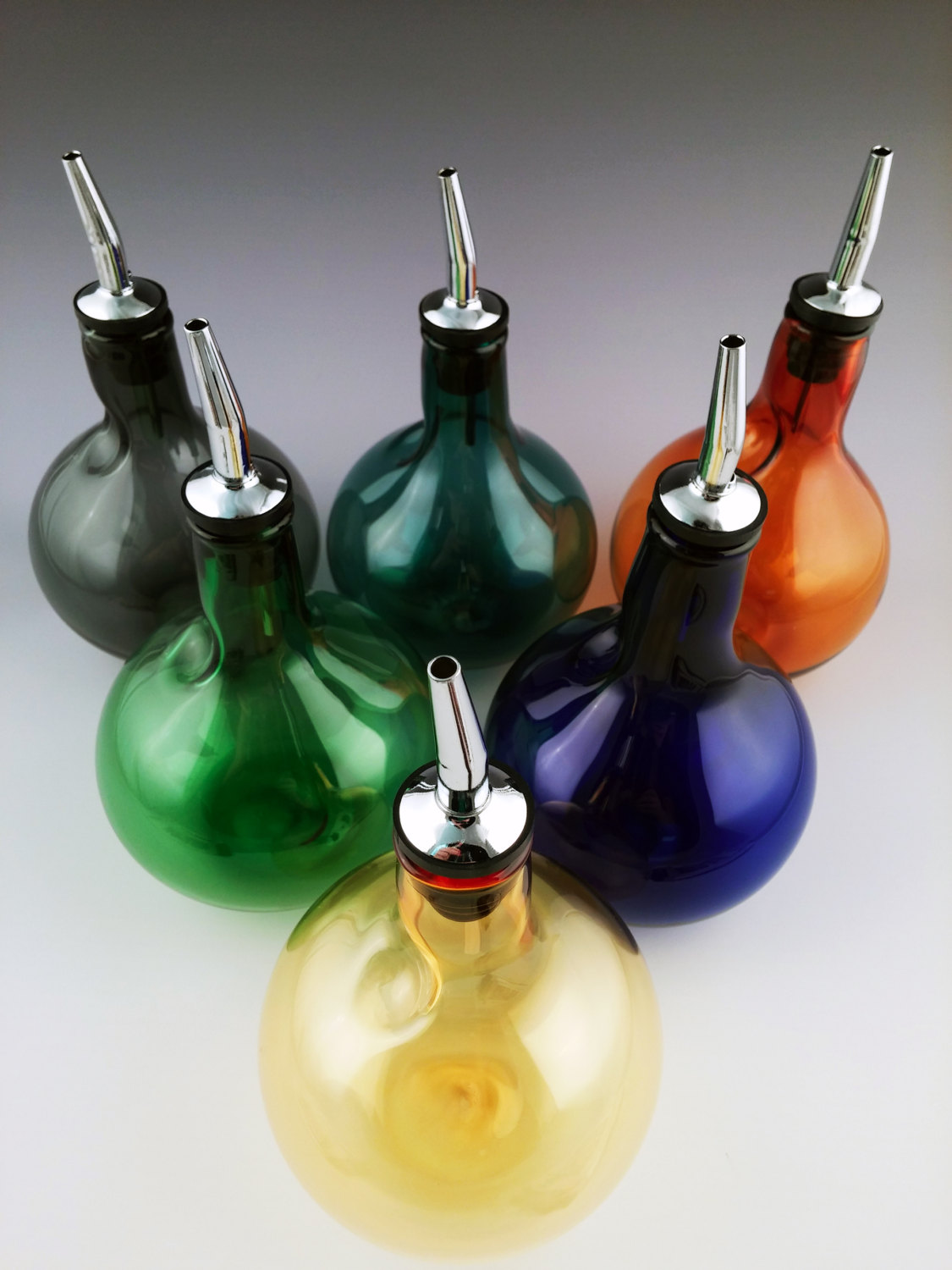 Oil Decanter
This hand blown glass bottle is made of pyrex glass (borosilicate glass) which means it is a durable, tempered glass and is dish washer safe. Bottle comes with metal/ rubber pouring spout and can be used for a variety of things. Including... olive oil, balsamic vinegar, salad dressing, soy sauce, dish soap, liquor, etc. A thumb indent is placed between the bubble and neck for a comfortable and secure grip.

7-8" Tall, 3-4" wide
These bottles are hand blown so each will vary slightly.